Around the world, 150 million children are missing out on meals and essential health and nutrition services. Childhood malnutrition is a potentially fatal health condition.
In 2020, the Soneva Foundation committed USD 150,000 for a three-year project in southern Bangladesh with Action Against Hunger to fight childhood hunger and malnutrition. Here they have worked to strengthen households' capacity for climate adaptive and resilient livelihoods to tackle food insecurity and under-nutrition.
They have taught families new skills and offered business training, as well as increased their food production at home using new climate change-resistant farming methods. This dual action plan ensured that families could access nutritious food either from their own gardens or with their income.
"My husband and I both went to the training programs. Our entire family got involved in growing vegetables and working in the pond. Our lives have transformed so much. I can even buy chocolates for my grandchildren!" – Sabuda Begum.
In three years, the Soneva Foundation has helped 350 household improve their lives, positively impacting 1,750 people.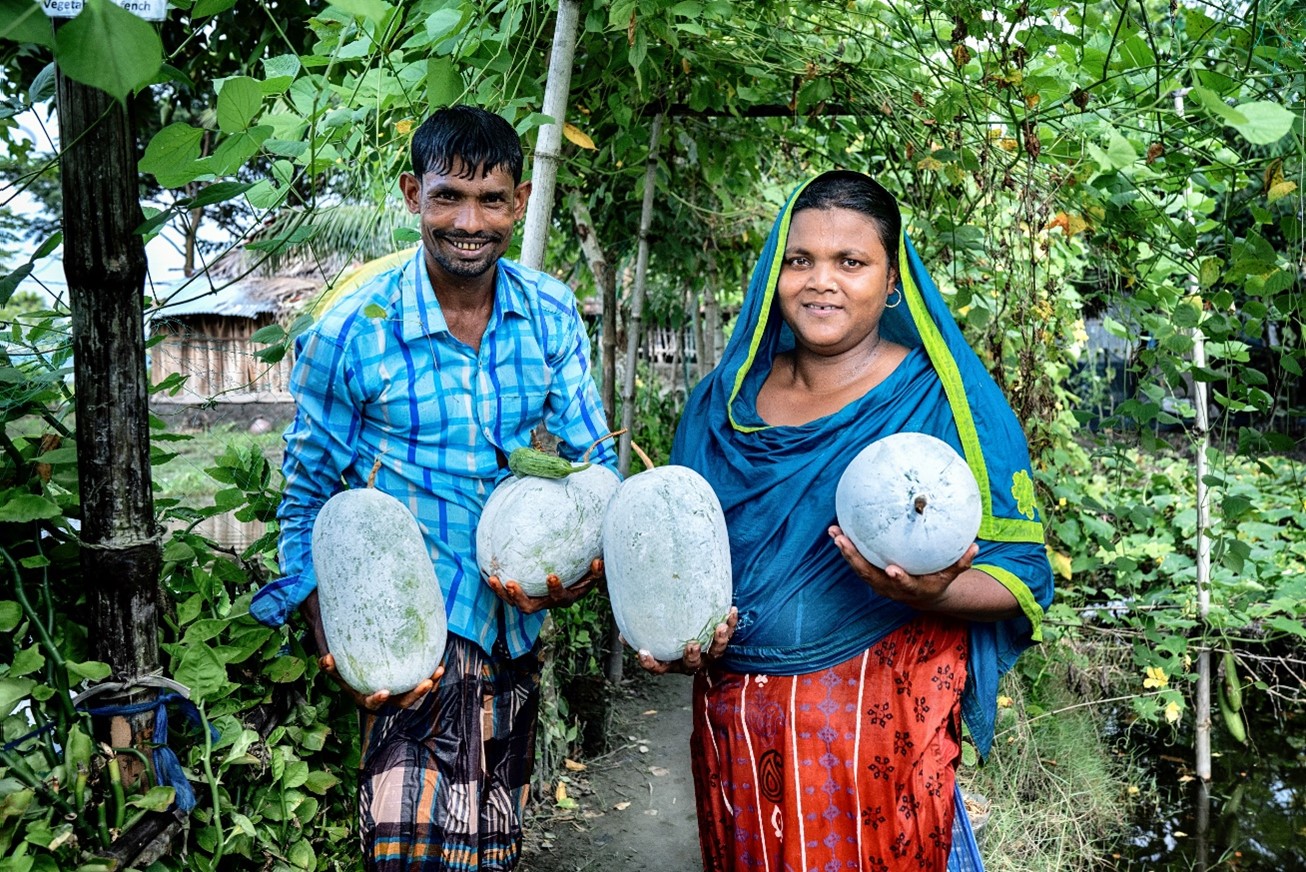 Shilpi Khatun and her husband Ziarul Islam has been working hard in their house yard and produced vegetables and fruits. They are getting nutritious food from their vegetable garden.
"My children's health has improved so much, and I find I have more energy as well." – Shilpi Khatun
To find out more, visit www.sonevafoundation.org or view the Soneva Foundation Magazine Action Against Hunger.