Sanduni grew up in Sri Lanka with the ambition to start a restaurant and a pastry shop. In 2019, she enrolled on an NVQ training program in Pastry and Bakery. She began the course and had started her industrial training when the Easter terrorist attack in April 2019 brought her training to an end. Churches and hotels were under immense threat at the time, so her parents did not allow her to resume work at the hotel due to the fear of another attack. Sanduni therefore lost her opportunity to follow her ambition.  
Shortly after, Sanduni learned about the TUI Academy Sri Lanka through her friends who had enrolled for the programme, and she signed up. The TUI Academy offered a five-month training programme in collaboration with the Sustainable Hospitality Alliance, which included both core hospitality skills training, and practical experience in a hotel.  
The course began with classroom training from Aitken Spence Hospitality School.
"I enjoyed the classroom training a lot. It was an opportunity to learn new things. I had a basic knowledge of pastry and bakery production but food and beverage service and housekeeping were new to me. I learned with enthusiasm and actively participated in all practical sessions. I enjoyed being in a team and making new friends. It was great to work in a hotel with different people." 

 
As she learned new things, Sanduni grew proud of her achievements.
"During my classroom training, I was identified as the best-groomed student in the class by the General Manager. I felt very proud of myself."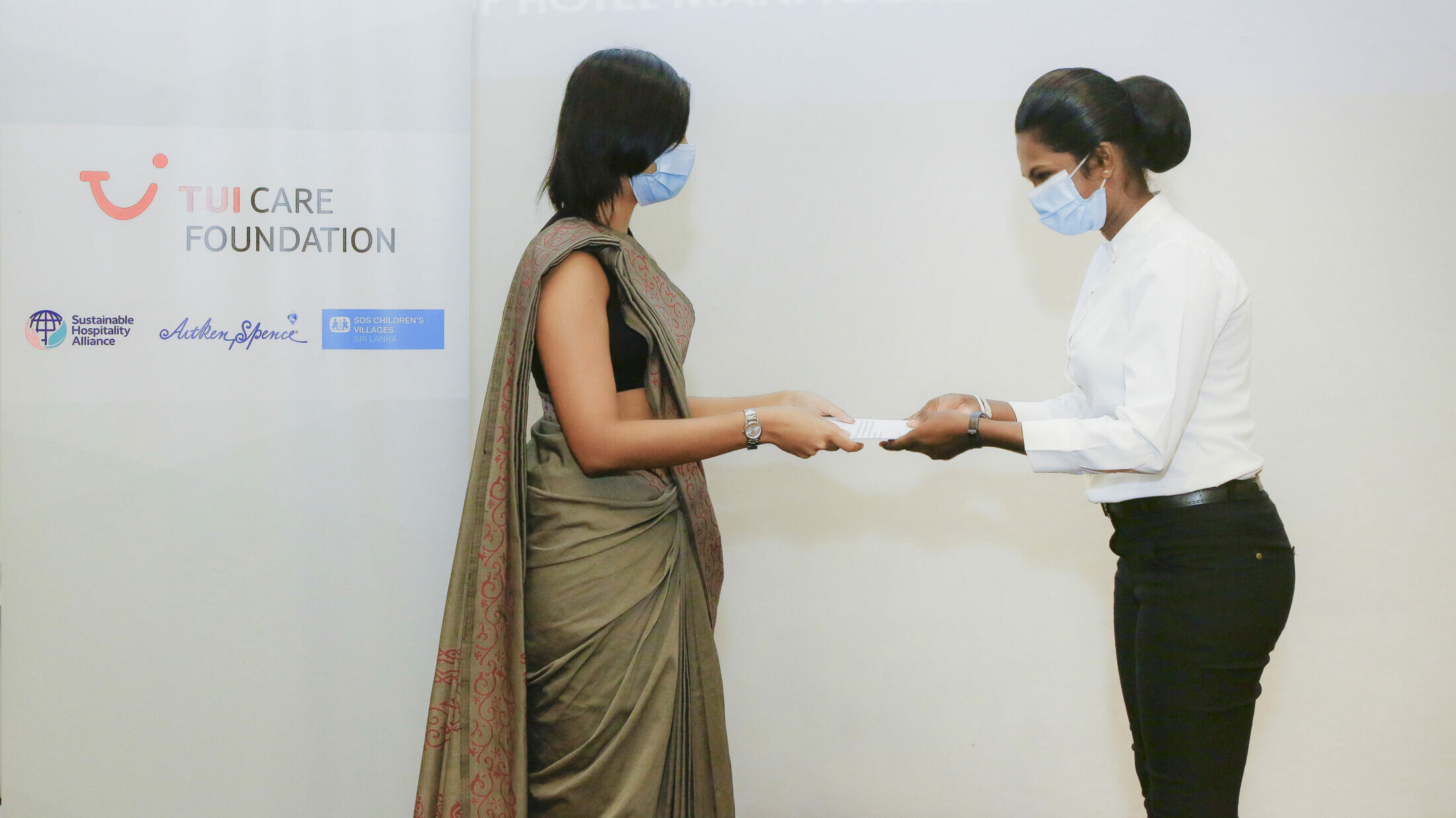 Sanduni completed her practical training at Heritance Ahungalla during the festive New Year season, taking the time for extra details such as creating greeting cards and birthday cakes, alongside her main responsibilities. She was delighted to be offered a full-time role at the hotel due to her performance and positive feedback from guests. 
All was going well until the pandemic hit and she had to unexpectedly stop working, like many hospitality employees. She took a break and in October 2020 started working at Turyaa Kalutara as a waitress and hostess. With her career going well, Sanduni decided to get married in March 2021 before returning to work as a waitress in Heritance Ahungalla.  
When it comes to the future, Sanduni plans to join the pastry kitchen at Heritance Ahungalla to learn new trends and techniques in pastry preparations. She still aspires to start her own business and become an entrepreneur in the restaurant and bakery industry, and is now well on her way to realising this dream.